Augmented Reality (AR) can be defined as the ultimate blend of interactive virtual elements, such as sensory projections, haptic feedbacks, or dazzling digital overlays – into our real-life environments.
Augmented Reality is applied in a variety of ways in our everyday life – for example, you can use this high-end software to make yourself look like a cute rabbit, count stars in the sky, find directions on the airport, and much more. AR relies on computer remote employee monitoring vision, depth tracking, and mapping to process the user's data and to show its digital display on the screen.
For example, if you have experienced the hubbub in Pokemon Go, then you can easily relate to AR in action. This high-end mobile game allows the users to view the outside environment via smartphone cameras while gaming – it includes their overall scores, on-screen icons, several types of Pokemon creatures, etc. Interestingly, Pokemon Go's AR design was so immersive that it literally made millions of kids and adults stumble in their backyards in search of 'virtual' prizes!
Now, before we get into more details, let's find out about how AR works, and what's the science behind it.
How Does AR Work?
Augmented Reality relies on a camera-equipped gadget, like a tablet, smartphone, or even smart glasses – supported by AR software. When the users point at a specific object in front of them, the AR software detects it via computer vision technology and then works on its video streaming.
AR has a huge database on the cloud – once the object is detected, the AR tech detects information about it from the database in order to process it. In simpler words, it pretty much works the same way as the web browser URLs. However, the only difference is that the Augmented Reality information gets conveyed in a 3D form that has been superimposed on detected objects, instead of 2D pages. So, the product is half real and half digital.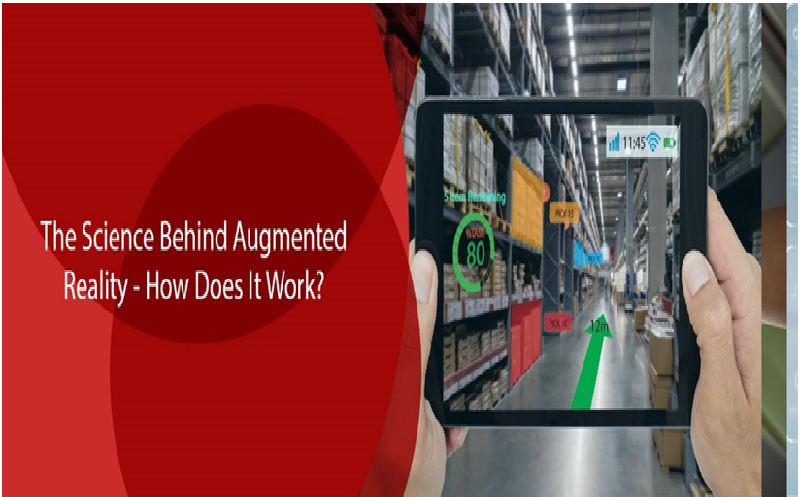 Augmented Reality also provides an overview of the real-time data flow – it allows the users to control it through their voice, touchscreen, or even different gestures. For example, if you want to stop the game, you can simply say "stop", touch the stop button, or type your command and send it via the cloud.Also, if you are using the AR headset to communicate with industrial robots, then you might see its superimposed data and gain its access controls instantly.
AR display relies on an in-built, exclusive feature to adjust the size and orientation of the objects. As the users move, new graphics or text appear on the screen while removing the previous content from the screen.
However, you need to remember that you cannot access AR-Powered devices without having a stable internet supply at home. Therefore, always make sure that you connect to a high-coverage, and reliable internet connection like Spectrum Internet so that you enjoy a flawless, and uninterrupted AR experience at all times.
Besides its robust internet connectivity, Spectrum also offers some amazing TV plans to its users. So, just in case, you are looking to switch your TV provider, don't forget to check out the latest Select TV plan by Spectrum. It offers more than 125 channels to all its users at only $49.99 per month, and that too without any hidden charges or taxes.
The Practical Execution of AR
Fortunately, the US is progressing more and more each day in the field of AR. Today we have tons of new tech inventions that rely on AR to carry out different types of tasks for us. Needless to mention, it not only adds up flexibility and convenience to our everyday chores but also saves lots of time each day.
For example, Google Sky Map is another popular AR app – it consists of all the important information about different planets, constellations, stars,galaxies, etc. The software works by pointing your camera or tablet towards the sky, and you will be able to identify all the relevant details about the sky, whether that's day or night.
Interestingly, AR has much more uses than just smartphone fun – from warfare and medicine to business and security, this high-end tech is implemented in much more serious and complicated areas in 2022. For example, the US army executes AR to create virtually enhanced tools and training missions for their soldiers. Surprisingly, AR has become such a prevalent concept in the US that the army has designed a specific program related to it, i.e. Synthetic Training Environment (STE).
Not only that, but wearable AR tech has also become an integral part of the US army – it includes glasses and headsets. These AR-Powered tools help the commanders to make better decisions on the battlefield and process the data overload much more effectively.
On the other hand, AR offers a wide range of benefits to travelers as well.AR navigation is an ideal fit for both outdoor, and indoor routes – it serves as a virtual guide to identifying details about different spots and shows various routes in malls, airports, and other places. For example, the Gat wick passenger apps help travelers to navigate the air portroutes easily through AR software.
However, the only key here is to connect to a high-speed internet connection like Spectrum, as the app doesn't work without stable internet connectivity.
For more information about Spectrum's latest internet deals, bundles, or plans, do check out Buy TV Internet Phone.
The Bottom-Line
The possibilities of Augmented Reality are limitless. However, the only uncertainty up till now is how quickly we would be able to use these AR-Powered devices on a daily basis.
The next few years are surely going to be a game-changer in the field of AR. And, that's mainly because of the immense contribution of software and hardware engineers all over the world. They are constantly coming up with even more advanced versions of AR devices each day. A part from a plethora of new applications, you might also witness the practical implementation of AR-Powered glasses, more video games, and home devices in the future. Who knows?