It refers to the efficiency and output of individual employees or teams in achieving their tasks and goals within a specific timeframe. A highly productive workforce is a key driver of organizational growth and success. Let;s try to understand  what employee productivity entails, how it is measured, and why it holds immense importance for businesses.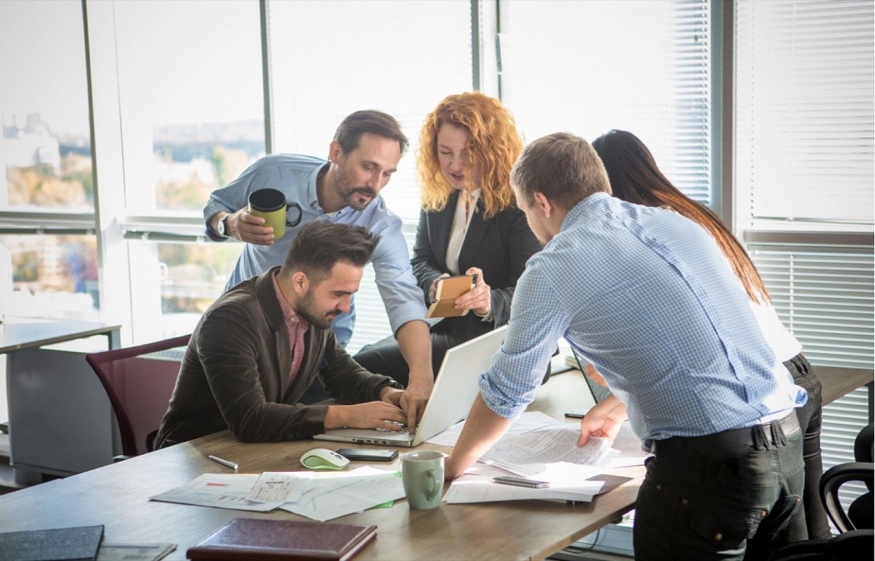 What is Employee Productivity?
Employee productivity is a measure of how efficiently an individual employee or a group of employees completes their assigned tasks and responsibilities. It reflects the level of output relative to the resources, time, and effort invested in performing those tasks. High productivity indicates that employees are utilizing their skills and time effectively, leading to increased efficiency and overall organizational performance.
How Employee productivity is a crucial aspect of any successful organization?
Measuring Employee Productivity
Measuring employee productivity involves evaluating the output of employees over a specific period. The assessment typically considers the quantity and quality of work completed by individuals or teams. Comparisons are often made against industry benchmarks or the average performance of employees in similar roles. Key performance indicators (KPIs) and metrics may include sales revenue generated, projects completed, customer satisfaction ratings, or any other relevant output.
Why is Employee Productivity Important to Businesses?
Organizational Success: The productivity of the workforce directly impacts an organization's success. A highly productive workforce drives greater output, efficiency, and profitability, leading to a competitive advantage in the market.
Cost Savings: Increased productivity translates to accomplishing more with fewer resources and costs. Efficient utilization of time and resources to company culture reduces operational expenses, contributing to higher profit margins.
Employee Engagement and Retention: A productive work environment fosters employee satisfaction and engagement. When employees feel their efforts are valued and recognized, they are more likely to remain loyal to the organization and contribute positively to its growth.
Customer Satisfaction: Productive employees often deliver better-quality products or services, leading to higher customer satisfaction. Satisfied customers are more likely to become repeat customers and recommend the organization to others.
Innovation and Creativity: An environment that promotes productivity encourages employees to think creatively and innovate. Employees who are efficient in their tasks have more time and mental space to explore new ideas and solutions.
Strategies for Enhancing Employee Productivity
Cultivate a Positive Work Culture: Create a work culture that values and supports employee well-being and work-life balance. A positive and inclusive environment fosters higher motivation and commitment to achieving organizational goals.
Set Clear Expectations and Goals: Clearly communicate performance expectations and set achievable goals for employees. This provides a sense of direction and purpose, guiding employees towards their objectives.
Provide Opportunities for Skill Development: Invest in employee training and development programs to enhance skills and knowledge. Continuous learning empowers employees to perform their tasks more efficiently and confidently.
Implement Performance Recognition and Incentives: Acknowledge and reward exceptional performance through recognition programs and incentives. Positive reinforcement boosts employee morale and encourages consistent high performance.
Optimize Workplace Systems and Technology: Ensure that the workplace is equipped with efficient systems and technology. Outdated or inefficient tools can hinder productivity and frustrate employees.
Conclusion
Employee productivity plays a pivotal role in the success of any organization. It is a measure of the efficiency and output of individual employees or teams in accomplishing their tasks and responsibilities. Measuring employee productivity allows businesses to identify areas of improvement, set realistic goals, and enhance overall performance.